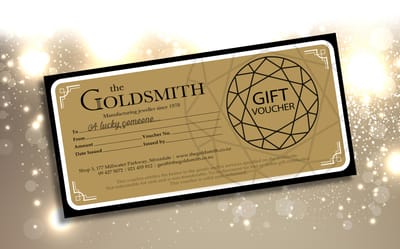 Stuck for gifting ideas?
Perhaps there is a special piece your special someone has had their eye on from our showcase or perhaps they fancy using it towards the service of a jewellery item, repair or remodel they have hoped to have done, but keep putting off?
Let us make it worry free for you! Come by the store to purchase and gift a gift voucher and spoil your loved ones.